Making a Difference in New York City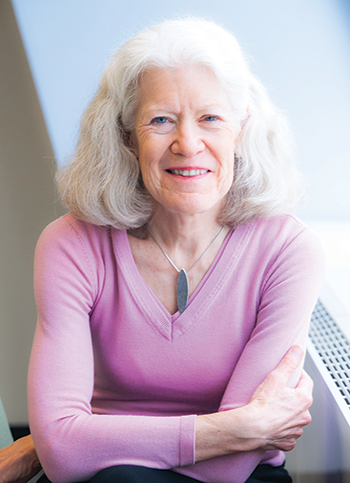 Betsy Werley considers New York her adopted hometown. She grew up in Pennsylvania and moved to New York City in 1979 to start her career. Her husband, Robert "Bob" Plows, is a Queens native. Betsy had three careers: a corporate lawyer, banker and nonprofit executive. 
When she learned about Robin Hood, she was impressed at the way it blends the strengths of the for-profit and nonprofit sectors, with "a very 21st century approach to increasing the impact of its community partners."
"Everyone wants to make the world a better place. For those with the financial means, we need to be part of the solution. Robin Hood is extremely effective in putting our money to good use," Betsy noted. "I'm impressed by Robin Hood's ability to tackle new challenges like Covid-19 and the migrant crisis, in addition to its ambitious business-as-usual activities."
Betsy and Bob know the importance of planning ahead. When they recently updated their wills, they focused on the causes that are most important to them, and identified organizations working most effectively to deal with those issues. They made Robin Hood a beneficiary of their retirement accounts and set up a bequest.
"We're happy to know our money will make a long-term impact on New Yorkers through Robin Hood and its community partners."
They hope to inspire others to consider Robin Hood when making a planned gift. "We tell people: 'If you want New York City to be a thriving, equitable community, a donation to Robin Hood is a great investment.'"